Literally. Because there is nothing better for getting a good night's sleep and a rewarding rest than a well made bed. Which is like saying: a bed tailored to your needs, for maximum comfort and in harmony with your space. Your body and your health will thank you.
Your room too.
With storage
If you lack space and need storage, we integrate drawers or lower partitions in your bed, as big as you want, to store everything under the mattress. Really!
Lifting
Lacking space to store blankets, pillows, duvets and linens? Opt for a lifting bed: with a smooth lifting system and lots of hidden space where anything and everything fits.
Extraordinary
Not looking for standard measurements? Don't despair. If your ideal type deviates from the standard, have it custom made. Whether it's single, double, with an integrated extra bed or for the baby, we can make it.
There are spaces that can hide an extra bed even when it seems unlikely.
In a small bedroom, study, work area, or living room, they can be built into closets, drawers in a bookcase, or a bed,
with electric or manual hiding system.
Request quote
If you already have an idea of what you wish for and all you need is a customized quote, tell us all about it. All you have to do is gather the information about your project and fill out the form.
Full room
We design everything, to make sure nothing is missing in your bedroom. From beds with high quality bed frames and tailored mattresses, to integrated storage solutions, multipurpose headboards,and even the auxiliary furniture you've always dreamed of. Shall we get to work?
Headboards
The word standard does not exist for us. If you have a different headboard in mind, with hidden storage, shelves, or an integrated bedside table, challenge us.
Chests
If you can't do without this piece of furniture in your bedroom, dare us to recreate this classic. High, low, of extraordinary proportions? Want to combine materials? There are no limits.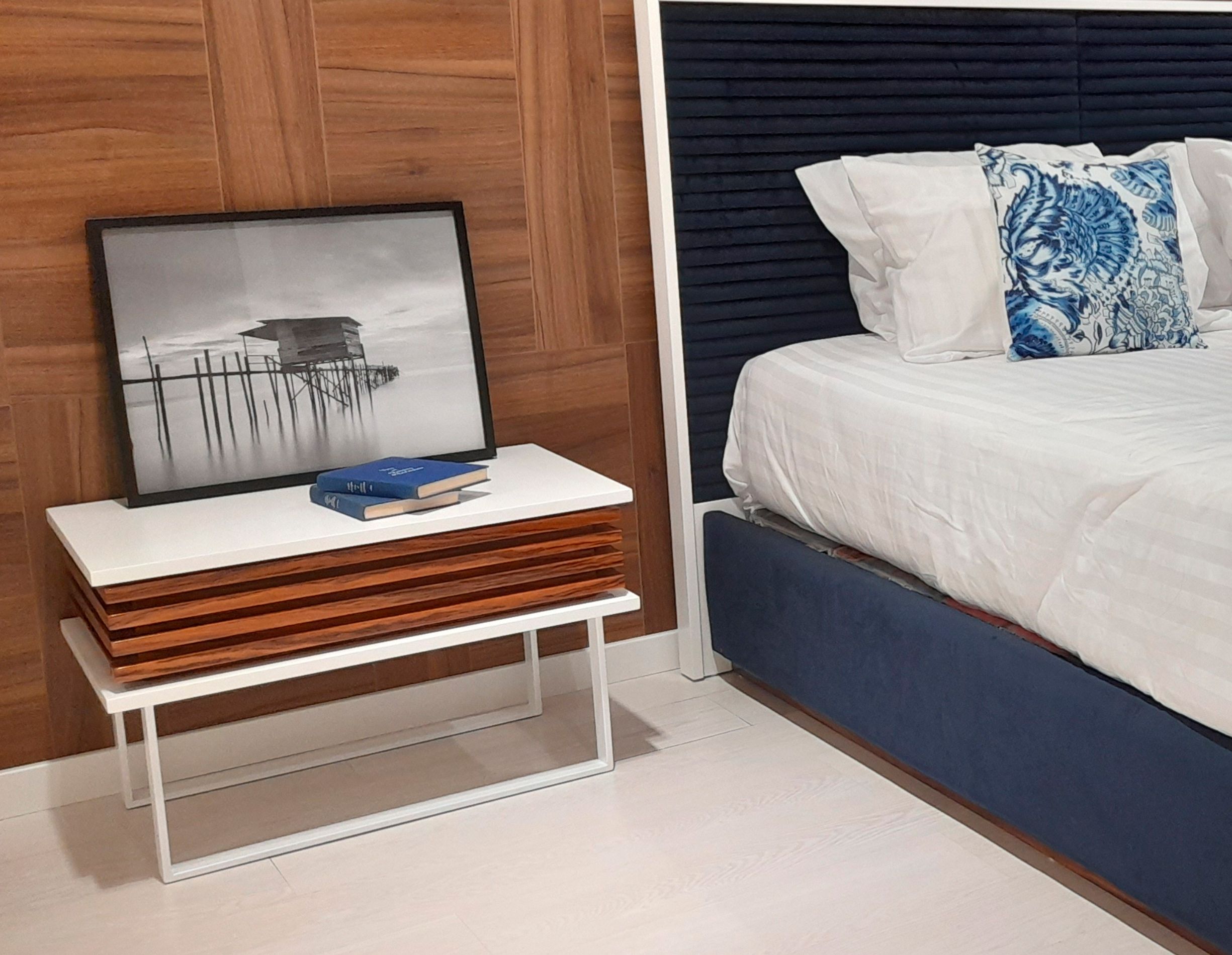 Bedside tables
Matching with the bed or with the closet? Minimalists or small storage universes? Matching or contrasting? We shape
your idea.
Vanities
What about a two-in-one: a space to pamper yourself and a desk to work at? We are able to surprise you with creative and functional solutions. Talk to us.
Bedroom furniture
Make a checklist. We design and manufacture the furniture you need, however you envision it. At a loss for ideas? Let us design it from scratch. We don't sleep on the subject.
Wide range of materials
We execute projects with premium high quality materials and both national and international manufacturing. Come see for yourself in our stores.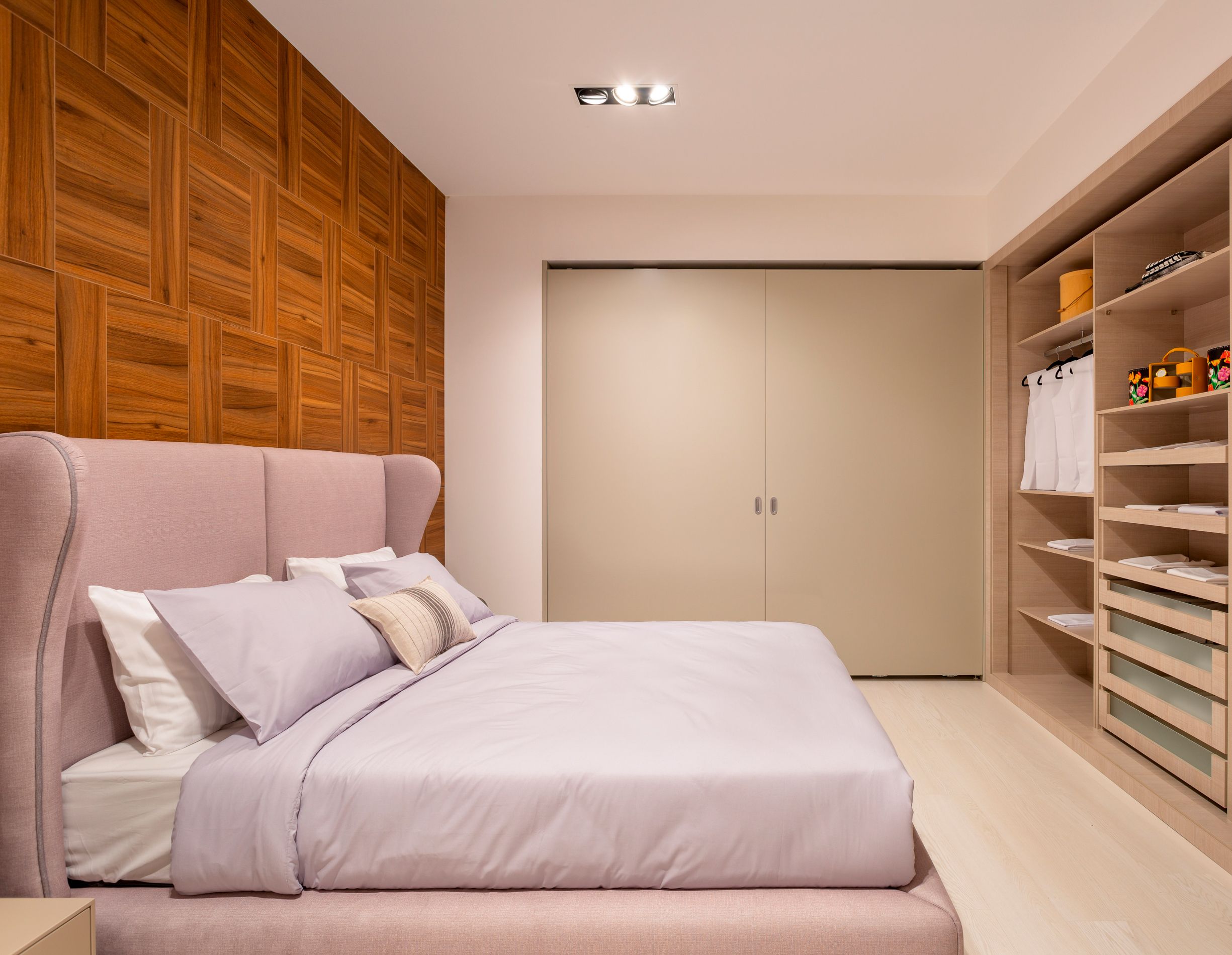 Large choice of finishes
From textiles to wood, lacquered glossy or matte, smooth or textured. We have a large display to choose from. But bring your ideas.
Color Palette
Life is made of many colors, and we like to include the right ones in every project, from the most classic to the latest trends.
Challenge us.
Sommiers
Simple or not, they are the basis for having a perfect bed, with top quality bed frames and multiple finishing options. So you only have to choose.
Are you an architect, a decorator, an interior designer, a construction or rehabilitation company? Talk to the STUDIO. Our office dedicated to professionals, offers personalized technical service, project design, exclusive solutions, and special conditions. We are here to make your idea happen.
FREQUENTLY-ASKED QUESTIONS
You may also be interested in
Feeling curious?
Come and visit us.
If you are looking for ideas, come take a closer look at the options available and get inspired by the decor displays in our showroom. Schedule a personalized visit to your nearest store and get advice from our team, in all tranquility and safety.
Book your prefered time.