Much more
than a bookcase.
Functional and decorative, it is always the focal point of a room. Want to organize your book collection? Display your favorite photos and objects or include the TV? Do you need to hide a paper file or create a work or study area? We do all this and more, in a custom-designed bookshelf.
Unique design
Each person defines a bookshelf differently and each space requires a diferent solution. We design every detail to make yours truly unique.
Built to last
Its going to be in your life for a long time. And we want you to always see it as perfect, just as it was on the first day. We create solid, sturdy structures that will never let you down.
Multifunctional
One that changes shape according to your needs or whims, that serves as a divider between spaces, or that fulfills very specific functions, from the very first moment? Tell us how you want yours.
When you think there is no solution, it's time for a custom design. Looking for a bookshelf for that infinite wall or one that fits that very high ceiling? And don't give up the on that library that fills your bookworm dreams.
We think big.
Request quote
If you already have an idea of what you wish for and all you need is a customized quote, tell us all about it. All you have to do is gather the information about your project and fill out the form.
It's all a matter of choice.
Experience tells us imagination has no limits, and when it comes to books and bookshelves, even less so. We have been specialists for many years in solving any project, for any space, of any size. We give you ideas to make it to your liking. You just have to choose.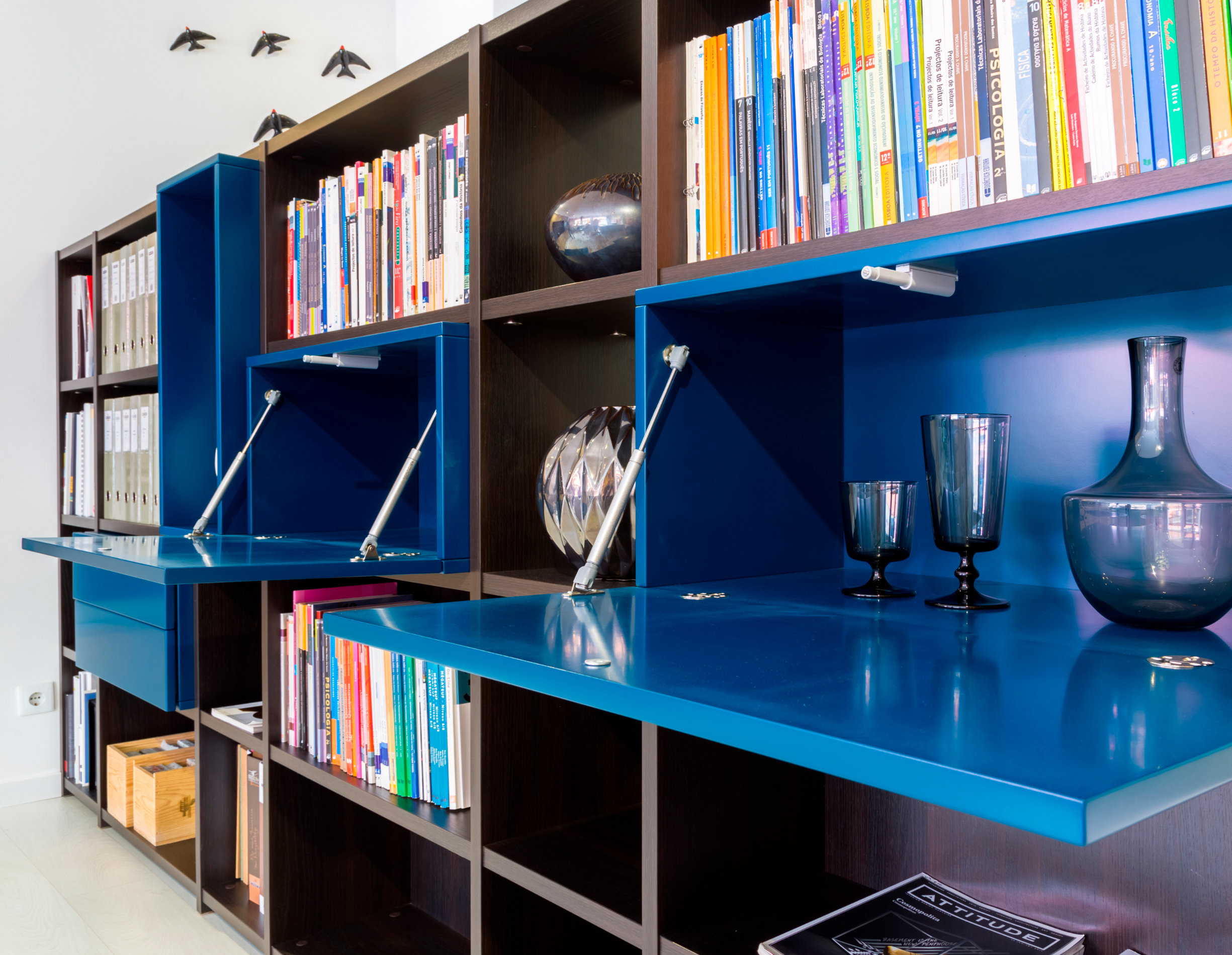 Doors
A great option if you keep everything on the living room bookshelf or in in the kids' room. Create cabinets with lift-up, opening, opaque, or glass doors. And each one can be different!
Drawers
Think outside the box and opt for integrated or pull-out drawers in your bookcase. They allow you to expand storage and maintain everything in perfect visual order.
Wall
From classic bookshelves to more original compositions, they can store the piano or the drum set of the in-house musicians, or display a collection of treasures.
Built-in
Much in demand to take advantage of corners and nooks or to achieve visual continuity on a wall. Vertical, horizontal, up to the ceiling… what are you looking for?
Sliding
A versatile and smart way to expand storage capacity using less wall area and create dynamic spaces, or hide what you don't want to show.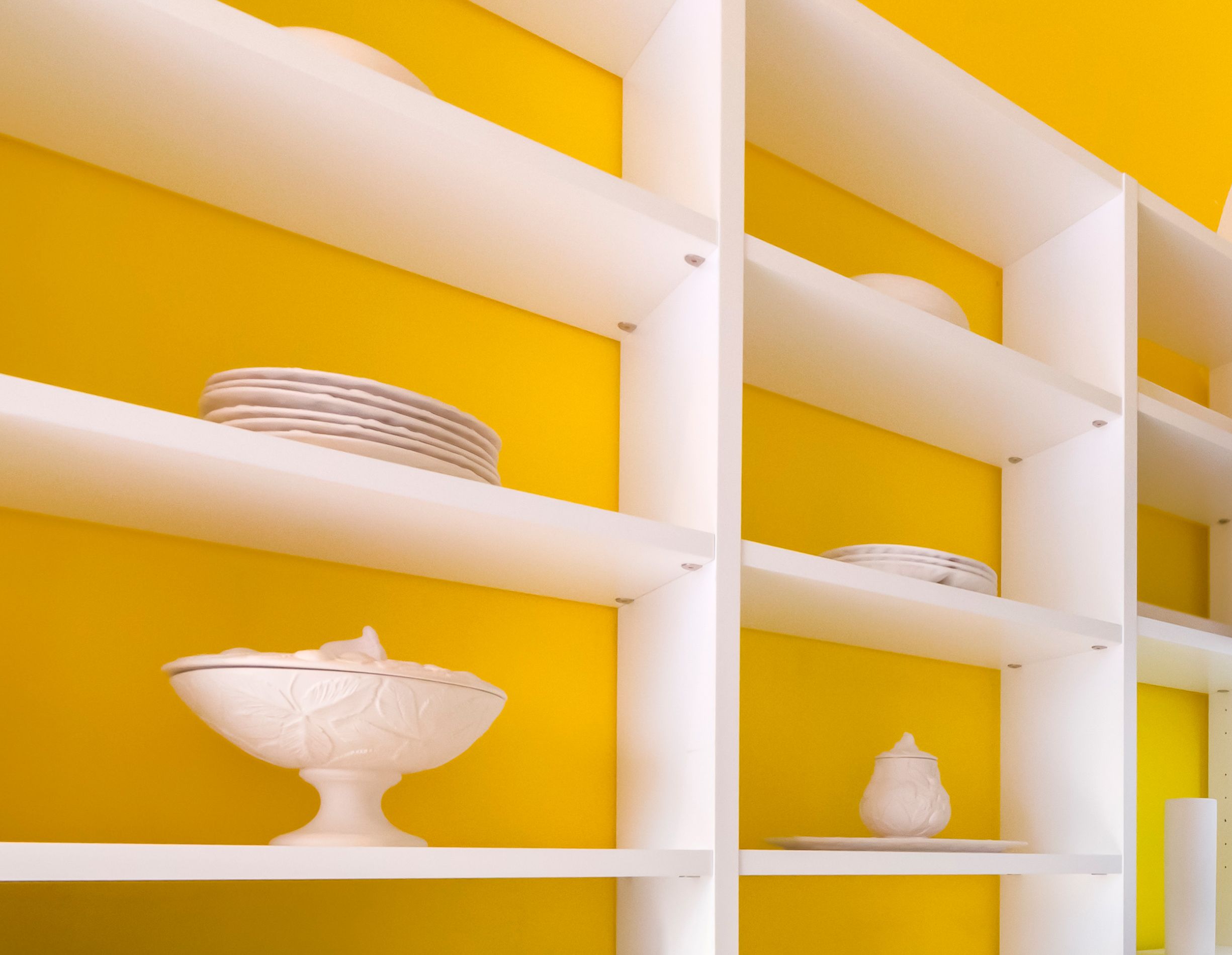 Integrated cupboard
There are some pretty unique bookshelves That are perfect for a dinner party Do you need to store glasses and dishes or create a showcase for your family china? We got you!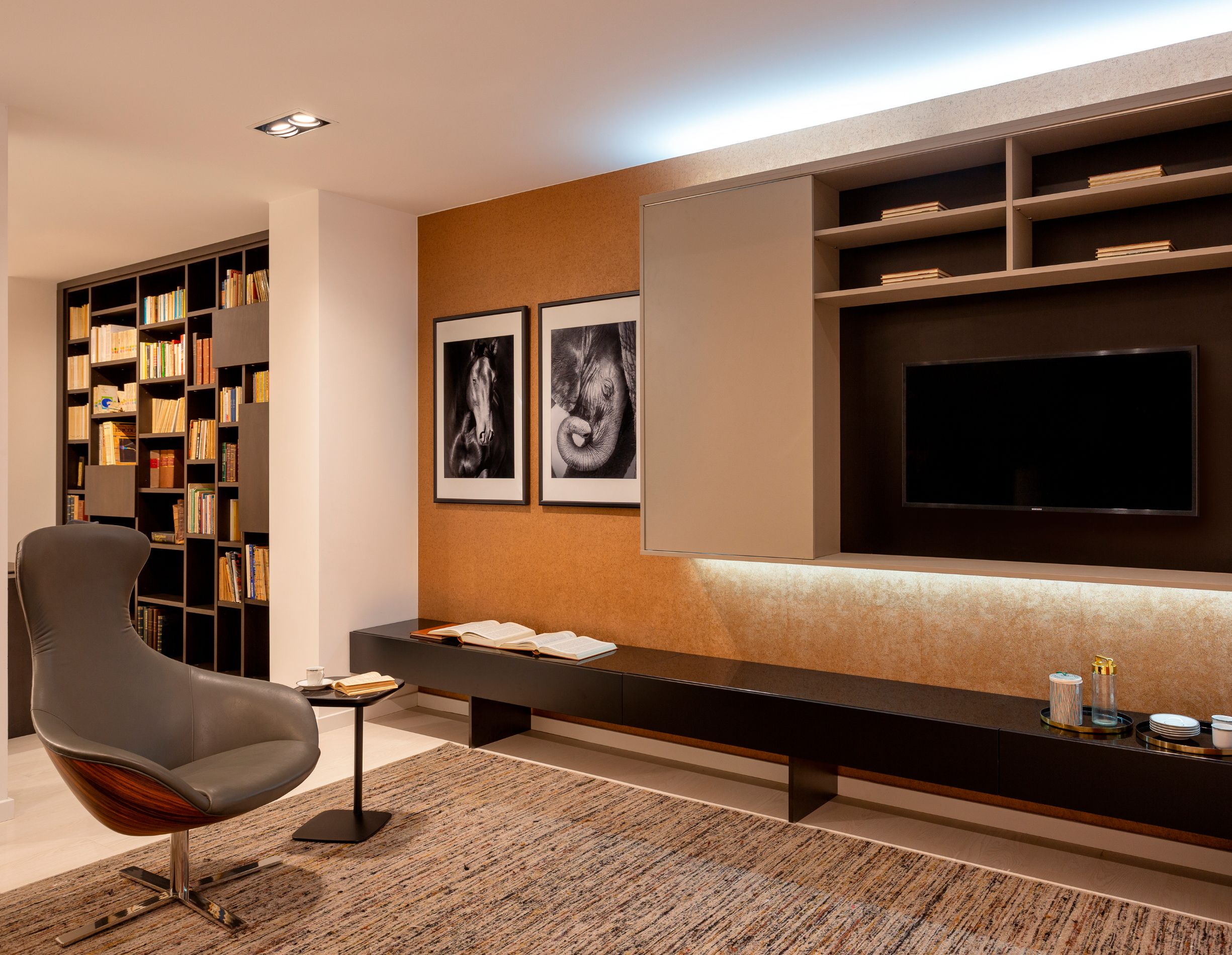 Multimedia
Or multi everything. To house the home cinema, highlight that high-end stereo or keep the TV, cables and the like hidden in a very elegant way.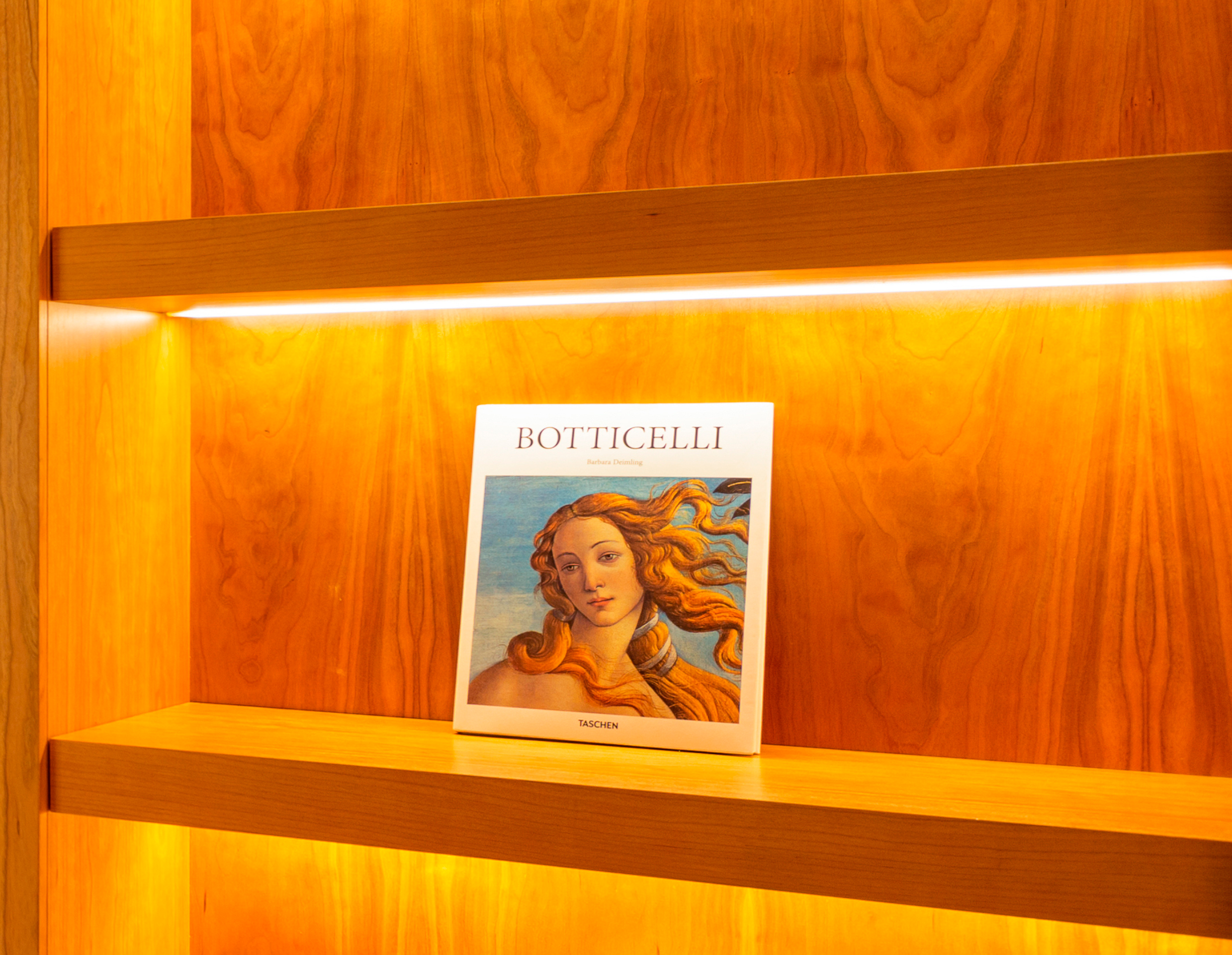 Lighting
Let there be light on that bookshelf! Ask us about the possibilities of integrated lighting in your project.
Wide range of materials
We execute projects with high quality premium materials, using both national and international manufacturing. Come see for yourself in our stores.
Wide range of finishes
Wood, glass, lacquered glossy or matte, smooth or textured. We have a large display to choose from. Don't limit yourself.
Color Palette
Life is made of many colors, and we like to include the right ones in every project, from the most classic to the latest trends. Challenge us.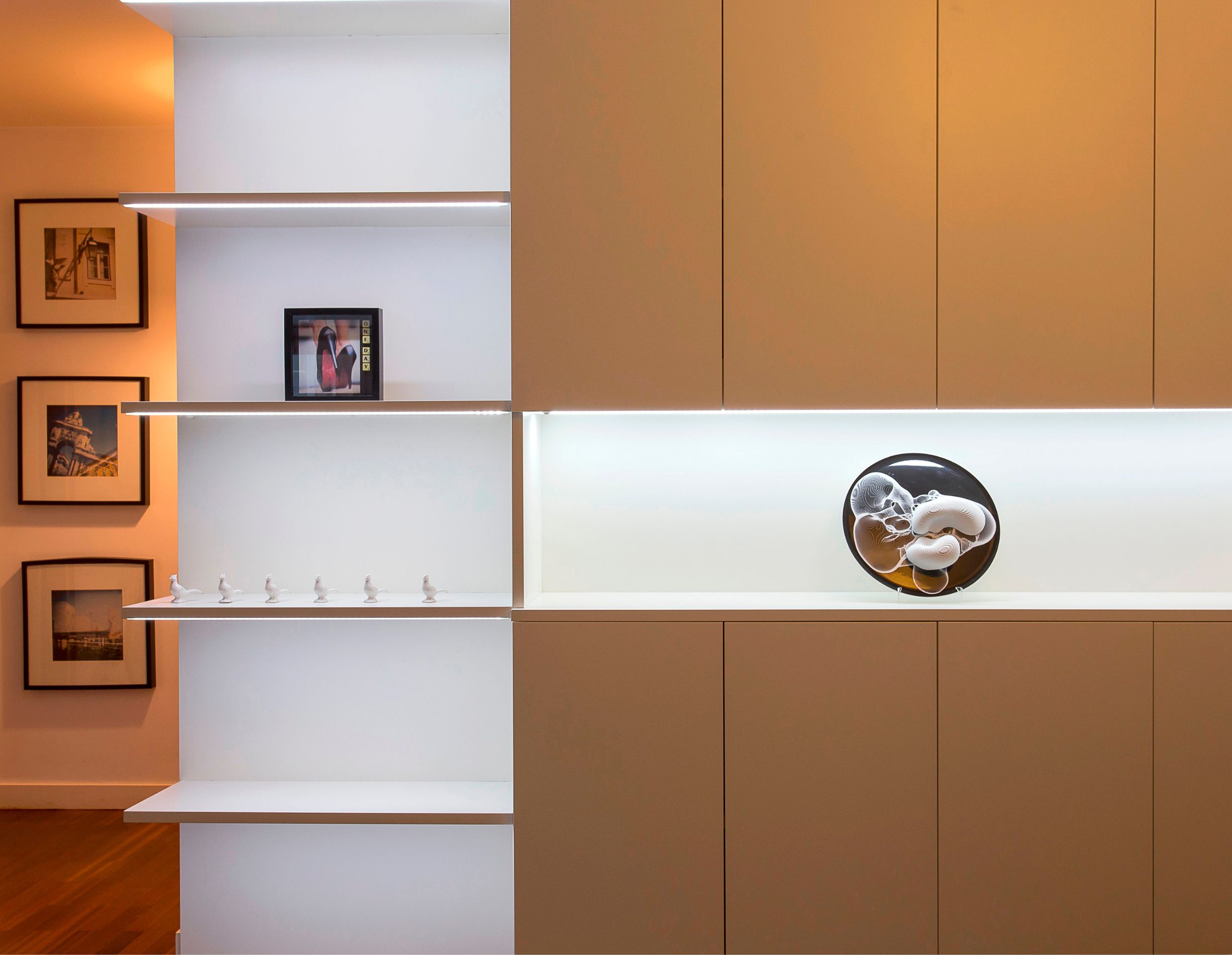 Shelves
You need shelves for everything, but don't want a boring structure? You need shelves for eveything, but don't want a boring structure?
Are you an architect, a decorator, an interior designer, a construction or rehabilitation company? Talk to the STUDIO. Our office dedicated to professionals, offers personalized technical service, project design, exclusive solutions, and special conditions. We are here to make your idea happen.
FREQUENTLY-ASKED QUESTIONS
You may also be interested in
Feeling curious?
Come and visit us.
If you are looking for ideas, come take a closer look at the options available and get inspired by the décor displays in our showroom. Schedule a personalized visit to your nearest store and get advice from our team, in all tranquility and safety.
Book your prefered time.